Reviews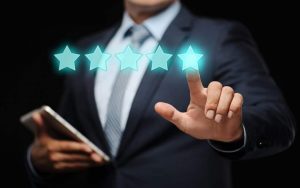 We encourage you to check out our clients' reviews about Russian language services on Trustpilot. Please also consider the student video testimonials with Russian lessons reviews we've gathered over the years.
To improve the satisfaction of our customers, we have partnered with the online review community, Trustpilot, to collect reviews. Trustpilot is the world's most powerful review platform. They host genuine, honest reviews from reviewers about companies all over the world. Due to that fact, you can be sure you book services from a trusted company!
Book Russian language services online 24/7/365  here!

Jack Losh, London, about Russian lessons

Natasza Wojcik, London, about Russian lessons on Skype (tasza.w@gmail.com)
Donna Mabey, London, about Russian lessons via Skype (donnamabey@yahoo.co.uk)
Justin Barton, London, about Russian Lessons via Skype (justin_barton@yahoo.co.uk)
Ka Yee Julie Meck, UK, about Russian classes online (kayeejuliemeck@gmail.com)
'Natalia is a friendly and enthusiastic teacher who always tries to make our lessons fun. However, at the same time she makes sure that all the basics are covered. Our lessons combine a structured approach and more spontaneous conversational practice, which I find useful. In addition, Natalia also always sets homework after each lesson to help me consolidate everything I've learnt. To sum up, I would recommend Natalia as a Russian teacher.'
Chris O'Connor, UK, about online Russian lessons (oconnchris@gmail.com)
'I had been making very slow progress teaching myself Russian using online tools. So, I thought that i'd benefit from speaking to a real native speaker. When I was offered a free lesson, I was not disappointed. I am now 16 lessons or so in, and feel I am making real progress. I was floundering with basic Russian grammar until my teacher pointed me in the right direction. My vocabulary and understanding has exploded. Importantly, she records the lessons so i can listen back to her corrections and advice. Moreover, she supplies me with great source material to learn from.'
If you are our current student, we encourage you to write your Russian lessons reviews on Trustpilot. Looking to start your live Russian lessons? Book a free trial lesson with one of our online Russian tutors today!