Russian Native Translator
Looking for a Russian native translator ? ★ Our expert team of native Russian linguists provide✎ manual English ◀▶ Russian translation services at very competitive prices. Importantly, we deal with both printed / handwritten texts and audio / video materials. In addition, we also translate Russian to English by picture.
If you need to translate spoken words in two directions, please learn more about Russian interpreter services here.
We have worked on a plethora of translation projects including translating
Websites
Audios
Films
YouTube videos
Mobile applications
Blog articles
Personal letters
Business documents
Our professional Russian native translator would be happy to assist you with both document and audio / video translation.
So, our university trained translators are looking forward to gaining your absolute satisfaction about the work and that what really matters the most.
Translate audio English ◀▶ Russian
Have some audio in English which you need to translate to Russian? Or Russian to English translation is required? We offer professional audio translation services.
Audio translation needs to be done with utmost accuracy and care. For that reason, we hire only university-trained translators. We have Russian native speakers who can perfectly speak and write the language without any grammar or spelling errors.
We can do audio translation with accuracy and quality in the content translated. An audio may contain contents such as interview, seminar, speech, documentary, training instruction and many other types. We also translate video files and provide YouTube video translation.
We accept all types of audio files such as WAV, MP3, MP4, MPG, WAM and many other formats.
We provide manual translation services. Firstly, our accurate translator will carefully listen to your recording in the source language. Secondly, she will translate it to the text in the target language. Thirdly, she will type a document in Russian / English. Finally, the text will be proofread by a professional editor. Thus, you receive a professional Russian<> English translation of the audio file.
Double column
We also provide a double column service, when you receive both a transcript in the source language and the translation in the target language.
As a side note, our team also offer same language transcription services. It means that we can transcribe Russian audio to Russian text. Learn more about Russian transcription services here.
Translate Document English ◀▶ Russian
We translate documents in any file format including PDF, MS Word, Powerpoint, Excel, Adobe InDesign, Framemaker etc.
The document's word count is directly related to translation cost. Click here to submit your request and get a free online price quote. Start your Russian translation project today.
Our team provide audio translation services for various purposes  – all you need and more!
Russian Language Services team professional expert  translation services in many subject areas including general, technical, medical, legal, business and financial.
Russian handwriting translation
We can not only translate text file from Russian to English but also provide Russian writing translation. It is really difficult to recognise a handwritten Russian text, especially for an English speaker. For this reason, you will definitely need a native-speaking accurate Russian translator. We offer manual translation services provided by native Russian professionals.
Need a quote for translation services? Click here to get an online price quote and start your Russian translation project today.
American to Russian Translation
We also deal with American English. Our qualified linguists are aware of all its peculiarities. So, you can be sure that we will provide an accurate translation. Our professional translators are native speakers of the Russian language with complete fluency in American English. We translate American to Russian and Russian to American.
Book translation services
Translate website English ◀▶ Russian
It's a known fact, that the majority of the searches on the web aren't done in English. They are done in other languages. Everyone is competing in the English markets, which means millions of sites and content. As a result, Google has a huge choice when it comes to determining which site should rank #1 for any given keyword.
But the international markets are the opposite. There is a lot of demand but not enough sites for Google to choose from when it comes to rankings.
World map of the most spoken languages
To start with, Russian is the 4th most spoken language in the world by total number of speakers. In a ranking of total time spent online, Russia emerges as the 3rd among most active countries. Moreover, ongoing monitoring by W3Techs showed that in March 2021 Russian language was the 2nd top language used for homepages of the most visited websites. Therefore, localising your website to Russian will bring millions of new customers to your business!
You will definitely need human translation generated by native Russian linguists when you localise your website into Russian-speaking countries. In fact, the quality of your Russian translations is a direct reflection on your business. Looking for the best Russian translation of a website? We use a tested team of professional native translators. We can either translate Russian website to English or translate English website to Russian. For over 6 years we have been providing high quality Russian Translation Services worldwide.
In addition to this, the service performed by our professional team includes editing and proofreading by independent experts at no additional charge. As a side note, we also offer Russian proofreading and editing for translations completed by another source.
Taking everything into account, if you are looking for a native Russian translator, RussianLanguage.services is the best choice for all of your requirements!
Looking for a multilingual Russian native translator ?
We are multilingual! Our professional team not only translate from Russian to English but also between Russian and over 10 other languages. We provide translations both into Russian and from Russian.
The languages we deal with are the following: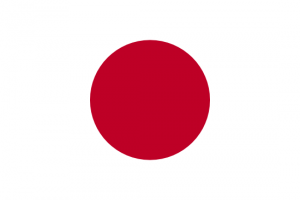 We provide the most professional audio translation services at best rate that is the lowest in the industry. Our low cost with professional services have made us become the competitive audio translation company online.
Need a quote for audio translation services? Click here to get an online price quote and start your Russian translation project today.
Wondering why work with us?
❶ Firstly, our expert team of experienced linguists have been providing Russian document translation since 2014.
❷ Secondly, our translators are university-trained in both pair languages. So, we translate both English to Russian and Russian to English.
❸ Thirdly, the Russian text is carefully proofread by a professional native Russian editor. That is made to ensure the highest quality of the translated document.  Learn more about proofreading and editing services.
So, if you are looking for professional native Russian translator, look no further than Russian Language Services!