Russian translation service
Looking for professional English to Russian translation service? Our university trained native Russian linguists provide high quality manual translation.  Firstly, we not only translate Russian to English, but also Russian to English. Our expert translators are trained in both pair languages. Secondly, we translate both printed and handwritten documents. Thirdly, website and book translation services are available. Finally, we provide highest quality translation for a very reasonable price.
No matter you need to translate a website, a document, a printed or a handwritten text, an audio / video file or a picture – we will help. If you need to convey oral messages, please visit this page.
Here is how we provide English <> Russian translation service:
Get a free quote
Get the screenshot of the translated text
Get your document translation
1. Firstly, you submit a request for a translation project via our online form. Simply attach the file or paste the link into the Message box.
2. Then we carefully study it and give you a quote.
3. Once we have discussed all the details, we issue an invoice for a deposit. After a partial payment (50% of the total project price) is made, we start working on your project.
4. Secondly, your translation is assigned to a project manager who keeps you informed throughout the project.
5. The best Russian translator will translate Russian text to English or will translate document from English to Russian.
6. The final translation is edited and proofread to ensure that your copy accurately reflects the original content and does not have any mistakes.
7. Finally, we inform you that the translation is complete and send you the screenshot of the translated document. As soon as we receive the second part of the payment we will send you the translation.
So, if professional English to Russian translation service needed, look no further than Russian Language Services.
NOTE: All cancelled projects are subject to a cancellation fee equal to 20% of total project price.


We work in the following formats: Word, Excel, PowerPoint, PDF, Publisher and others.
Book translation services
Our team carry out translations on a diverse range of subject matters: all you need and more!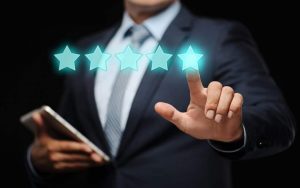 Reviews about English<>Russian translation services
We encourage you to check out our reviews about Russian language services online on Trustpilot.
In fact, Trustpilot is the world's most powerful review platform. They host genuine, honest reviews from reviewers about companies all over the world. Due to that fact, you can be sure you book translation or interpretation services from a trusted company.

Our expert native Russian translators will help you solve all your language problems. We not only translate Russian text files to English and vice versa. Our team also provide Russian writing translation. Just send us your document or a scan of a handwritten text.
In addition, we offer Russian interpreter services. You can be sure that our experienced professional will convey your messages with utmost accuracy.
To sum up, if you are looking for an accurate English to Russian translation or need to translate Russian to English, RLS offers the best solution!
Book professional translation services online 24/7.
Book translation services